Olchoki Primary School ~ Let's Feed
These Kids!
In northern Tanzania, Olchoki Primary School serves over 1,400 students from the urban center of Arusha. Classes run from 7am – 3pm each day. Currently there is no food or water anywhere on the campus. Many of the students do not get a regular meal at home either.
At 14 cents per day, per child a school lunch program will cost $32,000 per year. Will you help us feed these kids?
COVID-19 Response ~ Keep Our Students Safe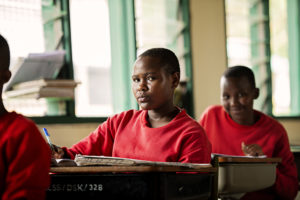 Our schools need to supplies to combat COVID-19. We are trying to collect as much support as we can for our brothers ans sisters in Tanzania during this time. Supplies are very expensive in Tanzania, and all funds sent will be used for the necessary tools to keep our the students and staff safe.