Olchoki Primary School ~ Let's Feed
These Kids!
In northern Tanzania, Olchoki Primary School serves over 1,400 students from the urban center of Arusha. Classes run from 7am – 3pm each day. Before OBA started the lunch program, there was no food or water on campus. Many of the students do not get a regular meal at home either.
At 14 cents per day, per child a school lunch program will cost $32,000 per year. Will you help us feed these kids?
COVID-19 Response ~ Keep Our Students Safe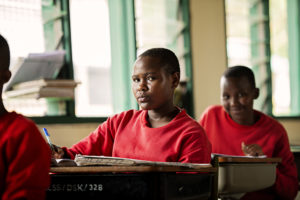 Our schools need to supplies to combat COVID-19. We are trying to collect as much support as we can for our brothers ans sisters in Tanzania during this time. Supplies are very expensive in Tanzania, and all funds sent will be used for the necessary tools to keep our the students and staff safe.
Madagascar Lunch Program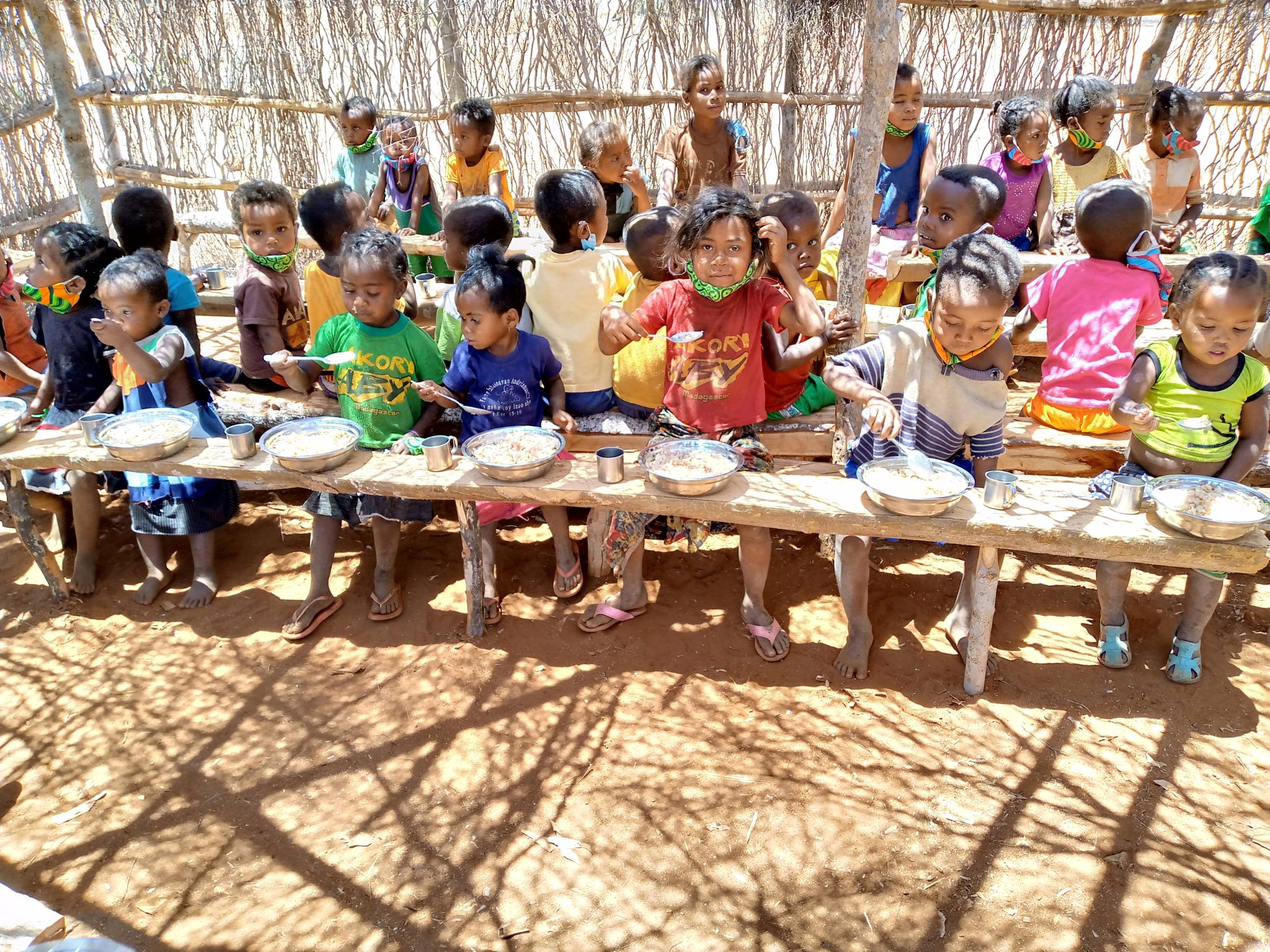 For forty years Operation Bootstrap Africa has been supporting teacher's salaries at five schools in Madagascar.  In October of 2020, we learned that nine of our students had died of malnutrition.  Due to the three year long drought, compounded by a national COVID-19 lock down, trucks have not been able to move food to markets in the south. The suffering has pushed parents to feeding their families cactus. OBA responded by starting a lunch program for all five of the schools we support in Madagascar. We can't feed the entire country but we can help the students and teachers we know. Please consider our students in the Malagasy schools.  $600.00 can feed an entire school for a month.
Less than a dollar a week can provide a life sustaining lunch for a student. $600.00 can feed an entire school for a month. Will you help us feed these kids?