PROJECT
School Construction
---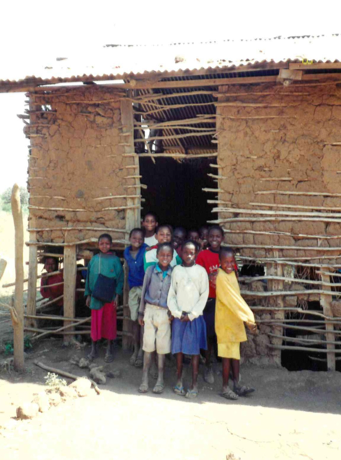 For more than 50 years Operation Bootstrap Africa has partnered with local communities, leaders, and organizations in East Africa to build schools. Today we have built over 3,000 schools in rural Tanzania, Kenya and Madagascar.
At the request of Tanzania's first president, "Mwalimu" (Teacher) Julius Nyerere, David Simonson founded Operation Bootstrap Africa in 1965 to fundraise for and provide primary schools to the newly independent country. Though the money for supplies came from generous donors in the West, the schools were built by the students' families, with mud bricks shaped by hands and feet.
In the years since, infrastructure in Tanzania has improved greatly, and
schools are now built by registered construction companies with concrete bricks and tin or steel roofs. Though we began with primary schools, OBA now also provides secondary and post-secondary schools, and has begun building schools in Kenya and Madagascar as well. All of our projects are still built in partnership with local communities, according to local priorities and needs.