Zawadi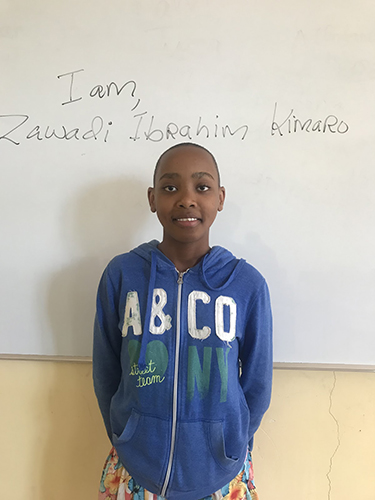 Age: 12
Birthday: 9/13/2008 Hometown/ Village: Mianzini-Arumeru (ARUSHA)

---
Zawadi went to Parent Primary School. Her father is married to one wife and she has 3 siblings. Her father is a bussinesman.
Zawadi's favorite subject is English and she wants to become a doctor.
Zawadi likes to help with dishes. Zawadi's favorite game is basketball.
Sponsor Zawadi today with a one-time donation of $1,100 or $92/month for 12 months.