Test Only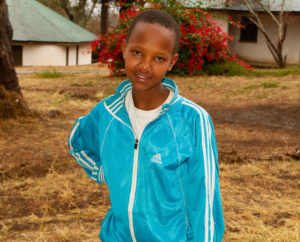 Form 2
Age: 14
Birthday: September 2
Village/Hometown: Lerang'wa
Sayuni lives with 15 family members including herself, her father and mother, 4 brothers, 1 sister, and other extended family. Her father is a farmer, and her mother is a pastor. All 15 family members share one boma (hut).
Sayuni attended Lerang'wa Primary School where she enjoyed studying mathematics, geography, civics, and chemistry. She hopes to become a teacher someday.
Sayuni enjoys playing basketball and netball. Her favorite foods are chips, chicken, mango, and Sprite. She has a fondness for birds, as her favorite animals are peacocks, pigeons, and hens.