Seletian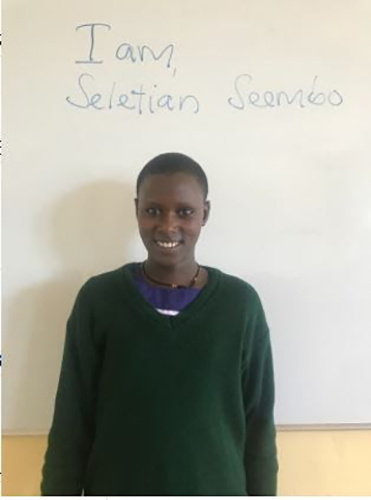 Age: 14
Birthday: 12/26/2006 Hometown/ Village: IKANDIRA-ENGARUKA- Monduli district (ARUSHA)

---
Seletian's parents are pastoralists. Her dad is married to 5 wives, all live in a single boma, each with a thatched hut. Her mother is the 3rd wife and has 7 children: 5 girls and 3 boys. Seletian is the 4th born to her mother. She has 25 siblings from her father but different mothers.
She went to MBAASH Primary School where she completed her primary education. Seletian wishes to be a teacher because she wants to change her society.She believes that a teacher has a great influence in changing many societies. Her favorite subjects are English, Mathematics, and Science. Seletian's favorite games are netball and football.
At home she helps with washing dishes, fetching water, and looking after the cows.
Sponsor Seletian today with a one-time donation of $1,100 or $92/month for 12 months.