Noel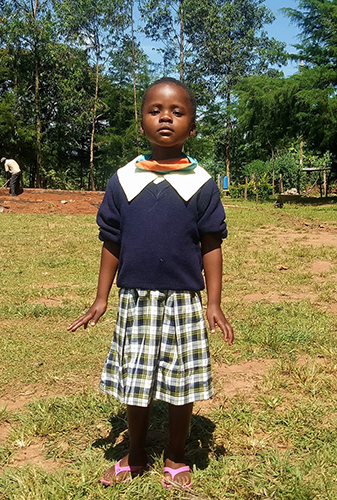 Age: 5
Hometown/ Village: Ikoli village

---
Noel hails from Ikoli village, Malava Sub-County in Kakamega County. Noel is the third born in the family with three siblings of which two are boys and a girl
-Noel loves cleaning the utensils and fetching water from the river
– Noel wishes to be a teacher when she grows up so as to help the community be enlightened in matters concerning eucation.
-The parents are peasant farmers on a very small piece of land keeping two goats. The mother is a house wife while the father goes out looking for casual work to earn a living. They all live in a small semi-parmanent house.
Sponsor Noel today with a one-time donation of $360 or $30/month for 12 months.