Mariamu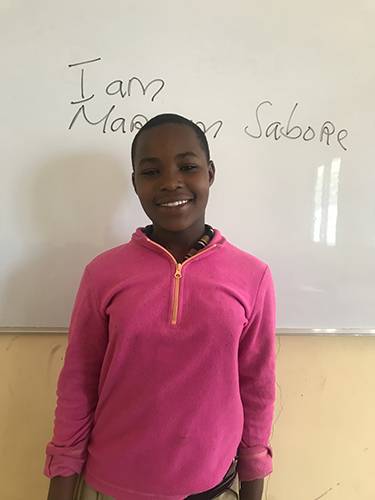 Age: 13
Birthday: 7/8/2007
Hometown/ Village: EMAIRETE-Monduli district (ARUSHA region)

---
Her dad is married to a single wife, they live in a boma. MARIAMU parents are peasants, and she is the 2nd born in a family of 7 children. 2 being girls and 5 boys.
MARIAMU went to ILMORIJO primary school and she wish to become a NURSE in her future.Her favorite subjects are SWAHILI, CHEMISTRY and BIOLOGY.
Her favorite games are NETBALL and BASKETBALL.
MARIAM has chores to help while at home, domestic work like cooking, washing dishes, and looking after her younger siblings. There are other people living with her family, grandfather, grand mother and her uncle.
Sponsor Mariamu today with a one-time donation of $1,100 or $92/month for 12 months.