Lovin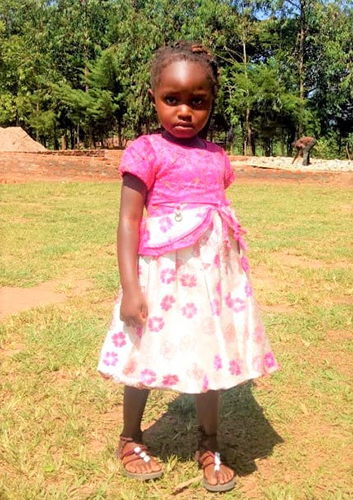 Age: 4
Hometown/ Village: Sambakhalu Village

---
Lovin is a resident of Sambakhalu Village, Malava Sub-County in Kakamega County.
She has one sibling, a girl. she is the second born in the family
-Lovin helps her parents in fetching water, cleaning the house and compound
-Her dream is to be a doctor when she grows up so as to help the community in the scarcity of medical services
-Her father is married to one wife, they live in a small hut. He is a small scale farmer who plants crops for home consumption.
Sponsor Lovin today with a one-time donation of $360 or $30/month for 12 months.