Hellen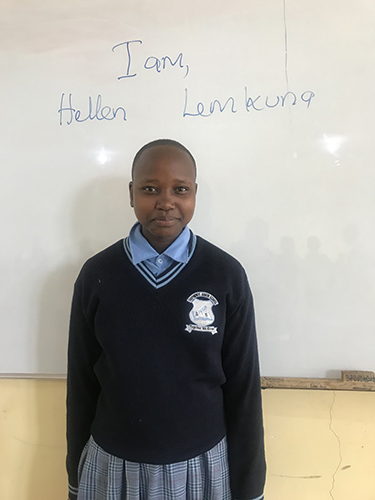 Age: 15
Birthday: 8/10/2005
Hometown/ Village: SANAWARI- ARUSHA DC(ARUSHA)

---
Hellen went to Shepherd Junior Primary School in ARUSHA.
Her dad is married to one wife. He is a mechanic. Hellen has 3 siblings she is the fourth born.
She wishes to be a doctor in her future. Her favorite subject is ENGLISH.
Hellen's family live with their grandmother as well. At home she helps with cleaning the house. Her favorite game is FOOTBALL
Sponsor Hellen today with a one-time donation of $1,100 or $92/month for 12 months.