Hazel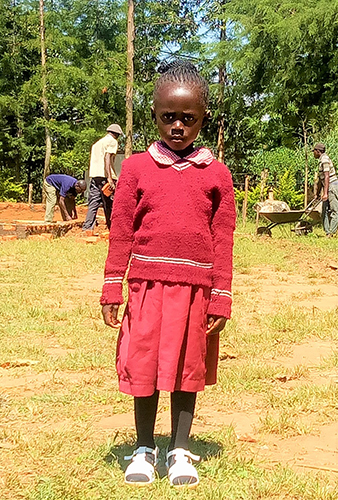 Age: 4
Hometown/ Village: Bunuku Village

---
GENDER-FEMALE AGE-4YRS
Hazel is a resident of Bunuku Village, Malava Sub-County in Kakamega County.
She has two siblings, a boy and a girl
-she helps her parents in washing utensil, collecting firewood and fetching water from the river
– Hazel would like to be a doctor in future to help solve the scarcity of doctors countrywide.
-Her father is married to two wives, Hazel's mother being the second wife. the first wife has two children. Every wife lives with their children in separate small grass thatched houses.
Sponsor Hazel today with a one-time donation of $360 or $30/month for 12 months.