Getrude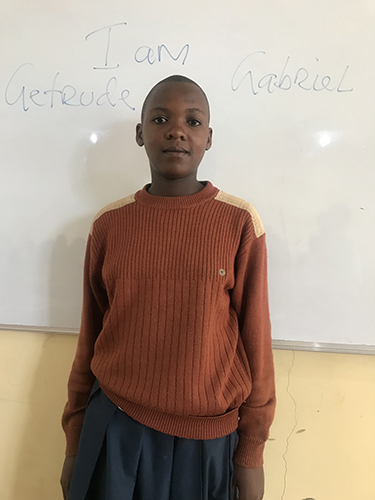 Age: 14
Birthday: 6/23/2006
Hometown/ Village: MARURANI KATI-ARUSHA DC(ARUSHA)

---
She went to MARURANI Primary School.
Getrude's father is married to 2 wives, her mother being the 2nd wife. Getrude parents farm for subsistence. Getrude has 5 siblings from her mother, 3 girls and 2 boys. Getrude is the 2nd born. She has 2 other siblings that share a father.
In the future, Getrude wants to be a DOCTOR. She likes MATH, HISTORY and BIOLOGY.
While at home, she helps with cooking and cleaning the house. Her favorite game is NETBALL. Other people living with Getrude's family are her uncle, aunt, grandfather and grandmother.
Sponsor Getrude today with a one-time donation of $1,100 or $92/month for 12 months.