Esther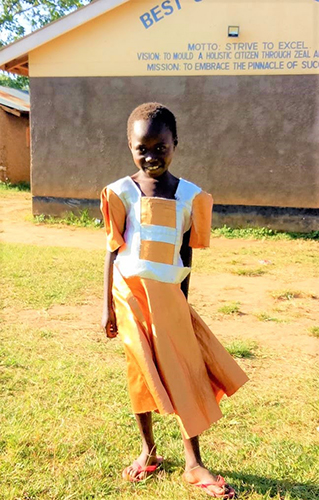 Age: 6
Hometown/ Village: Kuvasali Village

---
Esther is a resident of Kuvasali Village, Malava Sub-County in Kakamega County. She is the third born in a family of seven children, four boys and three girls
-She helps her mother with washing utensils and fetching water
-She wants to be a doctor so that she can help the community in health care
-Esther is raised by a single mother , the father died. They live in a temporary house. The mother is a peasant farmer who plants crops for home consumption.
Sponsor Esther today with a one-time donation of $360 or $30/month for 12 months.