Rebecca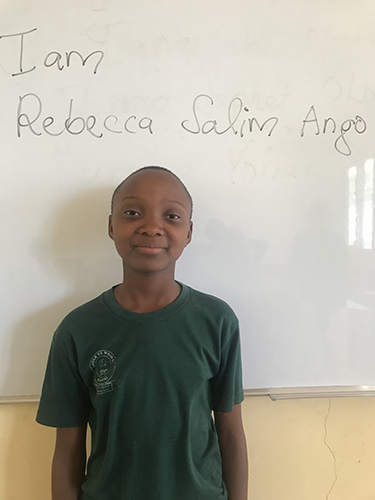 Age: 12
Birthday: 1/28/2008 Hometown/ Village: SINONI-Moduli district (ARUSHA region)

---
Rebecca's dad died recently, but was married to one wife(her mother). She and her young sister live with their mother who is a cook at a primary school.
Rebecca wants to become an accountant in her future.
Sponsor Rebecca today with a one-time donation of $1,100 or $92/month for 12 months.