Joyce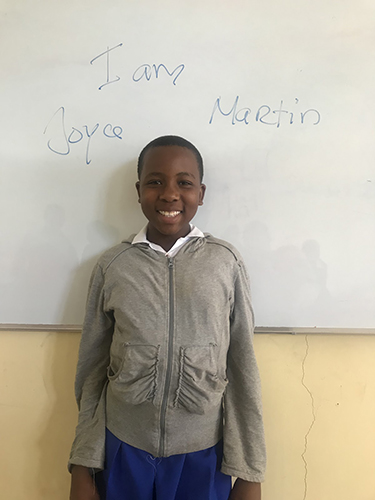 Age: 13
Birthday: 4/2/2007
Hometown/ Village: ESILALEI Monduli (ARUSHA)

---
Joyce went to ENDAMAGHAN Primary School.
Her father died many years ago, and was married to one wife. He was a hunter. Her mother digs roots and also goes to gather fruits for food. Currently, Joyce lives with her relative. Joyce has 4 siblings: 3 are boys and 1 girl.
Joyce's dream is to become a TEACHER. Her favorite subject is MATH.
At At home she helps with activities like washing clothes, fetching water and cooking. Her favorite game is NETBALL.
Sponsor Joyce today with a one-time donation of $1,100 or $92/month for 12 months.